13.WALL HOLE MAKING DRILL BIT
墙壁开孔器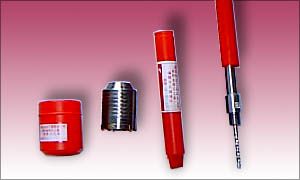 Tungsten carbide tipped cutting teeth and pilot drill.
Interchangeable SDS-plus & hex shank threaded adapter (M16).
For the professional use.
Deep drilling by using extension shank.
To be used on rotary and hammer drills.
Applied to concrete, stone, masonry and bricks.
Dia. 25-125mm (1"-5")
Total Length: 72mm
Working Length: 107mm
| | |
| --- | --- |
| | |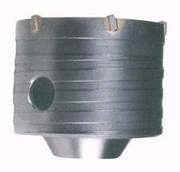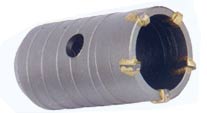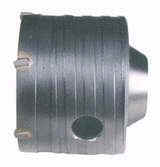 Art. No.

Diameter
(mm)

Length
(mm)

general type

LCMA13025075

25

75

LCMA13029075

29

75

LCMA13030075

30

75

LCMA13032075

32

75

LCMA13035075

35

75

LCMA13038075

38

75

LCMA13040075

40

75

LCMA13045075

45

75

LCMA13050075

50

75

LCMA13055075

55

75

LCMA13060075

60

75

LCMA13065075

65

75

LCMA13070075

70

75

LCMA13075075

75

75

LCMA13080075

80

75

LCMA13085075

85

75

LCMA13090075

90

75

LCMA13095075

95

75

LCMA13100075

100

75

LCMA13110075

110

75

LCMA13120075

120

75

more long corkscrew more thick Arbors

LCMA13050110

50

110

LCMA13055110

55

110

LCMA13060110

60

110

LCMA13065110

65

110

LCMA13070110

70

110

LCMA13075110

75

110

LCMA13080110

80

110

special long type

LCMA13050150

50

150

LCMA13055150

55

150

LCMA13060150

60

150

LCMA13065150

65

150

LCMA13080150

80

150
Six tungsten carbide in hammer drill bit quality. Thin walled and sturdy core body. Vacuum brazed and hardened,
ball bearing blasted and environmentally friendly coating. Fast drilling progress and long life.
Powerful penetration due to tungsten carbide teeth. Suitable for even the toughest brickwork.
For working in construction or installation trade.